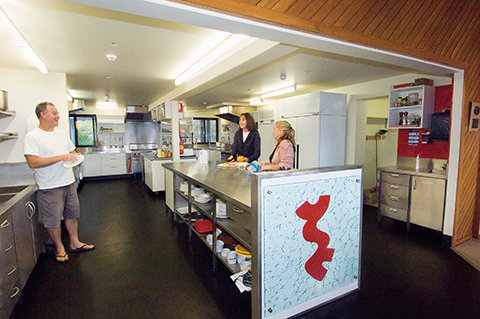 The University Ski Club Mt Buller Lodge is ideally situated close to the centre of the village. It provides easy access to the Blue Bullet lift and to Bull Run and Chamois lifts via the Canyon rope tow and Standard. The free village shuttle bus also stops In front of the lodge (stop no. 6). Please see the Buller village map here. USC is located at Grid Reference R8, Lot 15-16.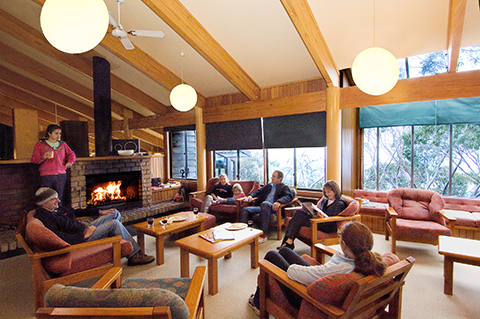 The lodge is divided into two sections East and West. Both sections are self contained and have their own drying room, ski/board storage, kitchen and lounge. The East Wing (on the left as you come in the front door) provides about 25 beds while the West Wing provides about 50. However, during the season, we all join together in the West Wing for Club dinner on Saturday nights.
Bedrooms are "bunk" style in a variety of double, twin and 4 or 6 room configurations. Room allocation is by the booking officer and guests are requested not to change their allocated room. There are several male and female toilets throughout the lodge as well as individual shower units close to the bedrooms.
The current lodge was completed in 1986 but has received several upgrades since to improve the comfort for guests.