The University Ski Club Falls Creek lodge is situated in Parallel St which gives it a prime ski in ski out location. Providing a mix of bunkroom style and fully self contained flats, USC Falls Creek gives members and guests a choice of accommodation to suit their particular needs.
The lodge at Falls Creek has modern facilities which include spacious modern kitchen, comfortable dining area, large lounges and a video/TV room.
Kitchen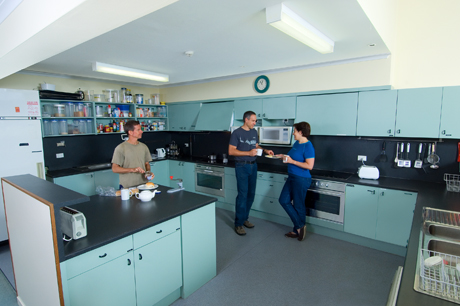 As a club which provides much of the food for members and guests, modern kitchen facilities are provided for the use of guests. Ample bench space and modern european appliances mean that whether preparing your own meals or contributing to the club dinner, USC provides everyone with a comfortable and relaxed stay. After all you can't ski all day on an empty stomach.
Dining Facilities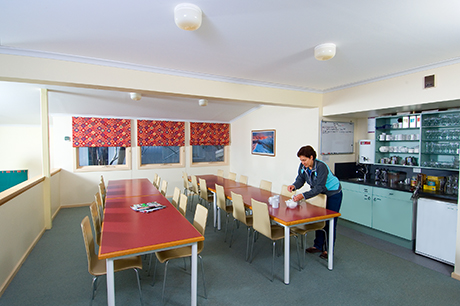 The well appointed dining facilities provide for a great meeting place. The traditional USC club dinner also takes place here every Saturday night during the ski season catering for up to 40 members and guests. Social activities tend to take place here over fine wines and the occasional cheese platter.